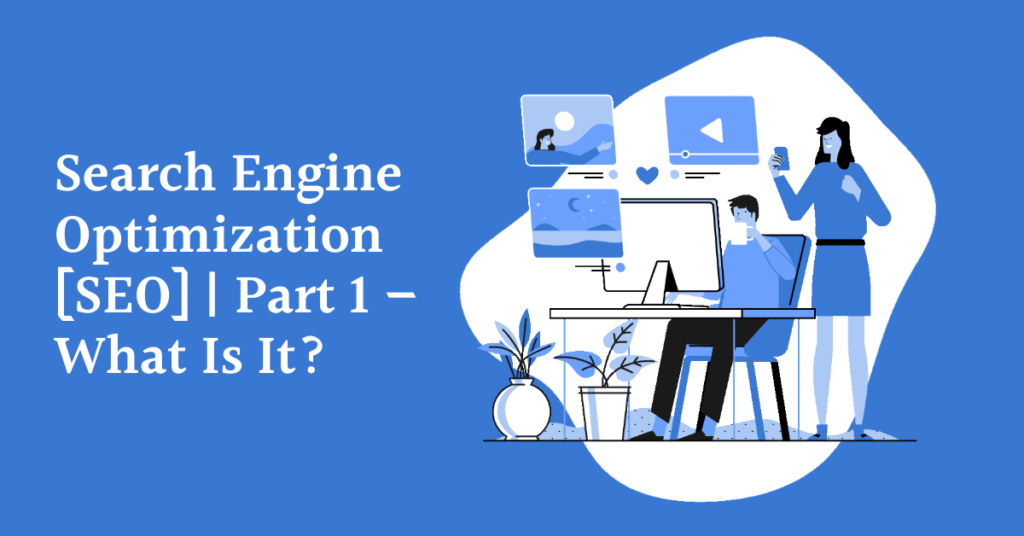 Search Engine Optimization [SEO] | Part 1 – What Is It?
What is SEO & Is It Still Relevant?
SEO was a hot topic a few years ago, with webmasters doing everything they could to help their sites rank well in search engines.
However, however, many people appear to believe that SEO has lost its luster.
But, exactly, what is SEO, and is the preceding assertion true?

Read on, and let's find out!
What Is SEO?
SEO encompasses all operations aimed at increasing the visibility of your website or content on search engines.
This is accomplished through the use of keywords and the creation of high-quality content that assists consumers in solving difficulties.
SEO stands for "search engine optimization," which means optimizing your material so that it appears higher in search results.
Why SEO Is Still Relevant
Without a question, the SEO algorithm is always evolving, and search engines like Google aren't always open about the methods they use to rank websites.
Marketers may believe that SEO isn't important as long as they maintain providing high-quality content.
However, no matter how useful or high-quality your material is, if visitors can't locate it, it will be lost among the billions of other pages on the web.
This is why SEO is still a good option.
People Are Using SEs!
It is no secret that people are still using search engines (SEs) and will perhaps do so forever until our civilization vanishes.
Let's be real – Everybody is on Google nowadays, even the older folks!
When you are searching for information or a product, you will go to a search engine such as Google and type your query.
Then you will consider the options provided by the search results. Take Google, for example.
It processes over 3.5 billion searches every day and up to 40,000 searches every second.
When you consider the numbers, you can see why it pays to invest in good SEO for your business.
Granted, this will require time, patience, and effort on your part, but you will be happy that you made that choice in the long run.
SEO & Content Visiblity
Creating great quality content often requires several days of work. But imagine creating your best content only for it to lack the recognition it deserves.
This ultimately means that your business is wasting resources.
Good SEO will help your content become more visible.
And when customers see that the content helps them solve problems, they will want to discover more about your business.
Subsequently, traffic to your website increases, and so do the chances of more conversions.
Keywords Matter!
As we said earlier, the search engine algorithm keeps on changing and adapting to the way we create content.
There was a time that you could get your content to rank through keyword stuffing.
Now your site will likely be penalized and lose rankings because of keyword stuffing!
That said, keywords are still an essential part of SEO.
What If You Ignore SEO?
By ignoring SEO, you risk your website losing rankings, and a competitor will likely take your spot.
The best-designed website and the best content will not mean anything if no one can find them, as we already said!
If you don't have any SEO skills, then you may want to consider hiring the expertise of an SEO agent.
Final Word
It's quite clear that SEO is still an essential component of any modern business.
What this means is that if you create a strategy for your company to increase your search engine visibility, you will bring in more site traffic, higher conversions and better customer retention rates.
Get in touch with our team today if you want to learn more about how we can help or are ready to get started now.
But before that… Follow along in part two of this article series to learn more about how to do it yourself!
In today's digital environment, it's difficult to picture a company without a social media presence. To stay competitive and engage with a broader audience, you must be active on social media. There are a variety of social media networks to choose from. Today, we'll take a look at the four most popular social media platforms:…
Read More

→