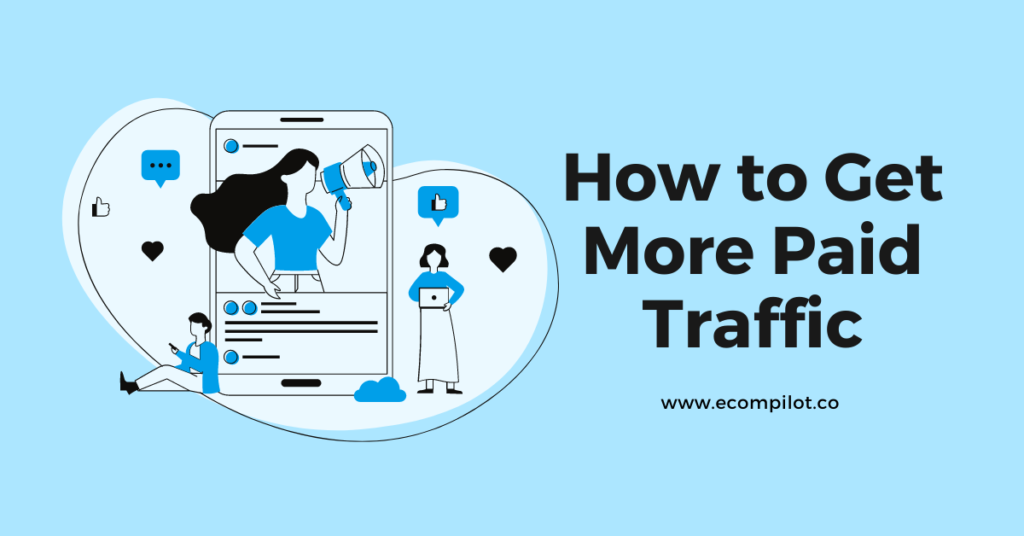 How to Get More Paid Traffic
While many startup firms may scoff at the idea of paying for traffic, it can be an effective approach to increase site visitors.
Some may even claim that paid traffic sources are better and more effective than free traffic sources.
So, how can you make the most of paid traffic sources? Here's how to do it:
1. Google AdWords
Google AdWords is the most common paid traffic source and has been around for a long time. The only significant disadvantage is that their cost-per-click is quite high.
Google AdWords works by allowing users to select keywords that they believe buyers would use while looking for products and then bidding on these phrases.
Your advertising will appear at the top of Google as sponsored ads. One of the key advantages of Google AdWords is that it provides a wide range of marketing possibilities.
2. Twitter Ads
Paying to promote on Twitter can be quite beneficial to a company. Up to 94 percent of small company followers intend to make a purchase.
You can choose to advertise an account or a tweet for a fee. You can also choose to pay per click. One thing to keep in mind is that the cost per click on Twitter is fairly high, so make sure your call to action is particularly strong.
Before you start planning your advertising efforts, make sure you have a clear objective in mind.
Twitter advertisements can provide high conversion rates for small businesses.
3. Facebook Ads
Facebook advertisements are the most popular choice among social media managers, and they have the ability to provide a good return on investment. If you're going to pay for traffic, you can't afford to ignore Facebook advertisements.
When it comes to Facebook ads, you have a lot of possibilities. Having your adverts appear in newsfeeds or even on Instagram is one of them. You can also target different demographics with your adverts depending on age, gender, or geographic location.
While there is a lot to understand about Facebook advertisements, they also have a lot of potential for all kinds of businesses.
4. LinkedIn Ads
B2B companies benefit greatly from LinkedIn ads. You have a lot of options here that you may utilize to your advantage. You can, for example, target your advertisements to those who have expressed an interest in your website and content. You may also categorize them by age, region, and industry.
LinkedIn advertising is unique in that they enable you to target people based on their professional information.
The disadvantage of LinkedIn advertisements, on the other hand, is that they may be quite expensive, with many of them starting at $4.50 per click.
5. Outbrain Amplify for business
Outbrain works in a similar way to Google AdWords and Facebook ads in that it charges per click. There are certain differences, such as the fact that you provide a link to your content and that you can direct customers down the sales funnel.
The Outbrain amplifies algorithm identifies the audience that is most interested in your type of content and suggests it to them. As a result, you will receive traffic that is more likely to convert.
Final Thoughts
There are numerous methods for generating leads. When all is said and done, a combination of paid advertising and organic traffic is the ideal option. The primary concept of any advertisement should always be to deliver valuable material and information to your clients. That way, even with paid advertising, you should be able to get better results.
In today's digital environment, it's difficult to picture a company without a social media presence. To stay competitive and engage with a broader audience, you must be active on social media. There are a variety of social media networks to choose from. Today, we'll take a look at the four most popular social media platforms:…
Read More

→